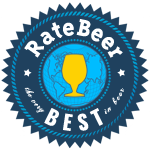 RateBeer Best awards for 2015 were announced January 15, 2016.
Sergio's is proud to be recognized as a top place to have a beer in the world.
Thank you to our loyal visitors!

RateBeer is widely recognized as the most accurate and most-visited source for beer information. RateBeer is an independent world site for craft beer enthusiasts and is dedicated to serving the entire craft beer community through beer education, promotion and outreach.